Electrical System Design
Our offgrid electrical system design service will give you all the tools and support you need to install your own campervan electrical system, even if you've got no idea where to start. From choosing chargers to cable sizing and configuring settings.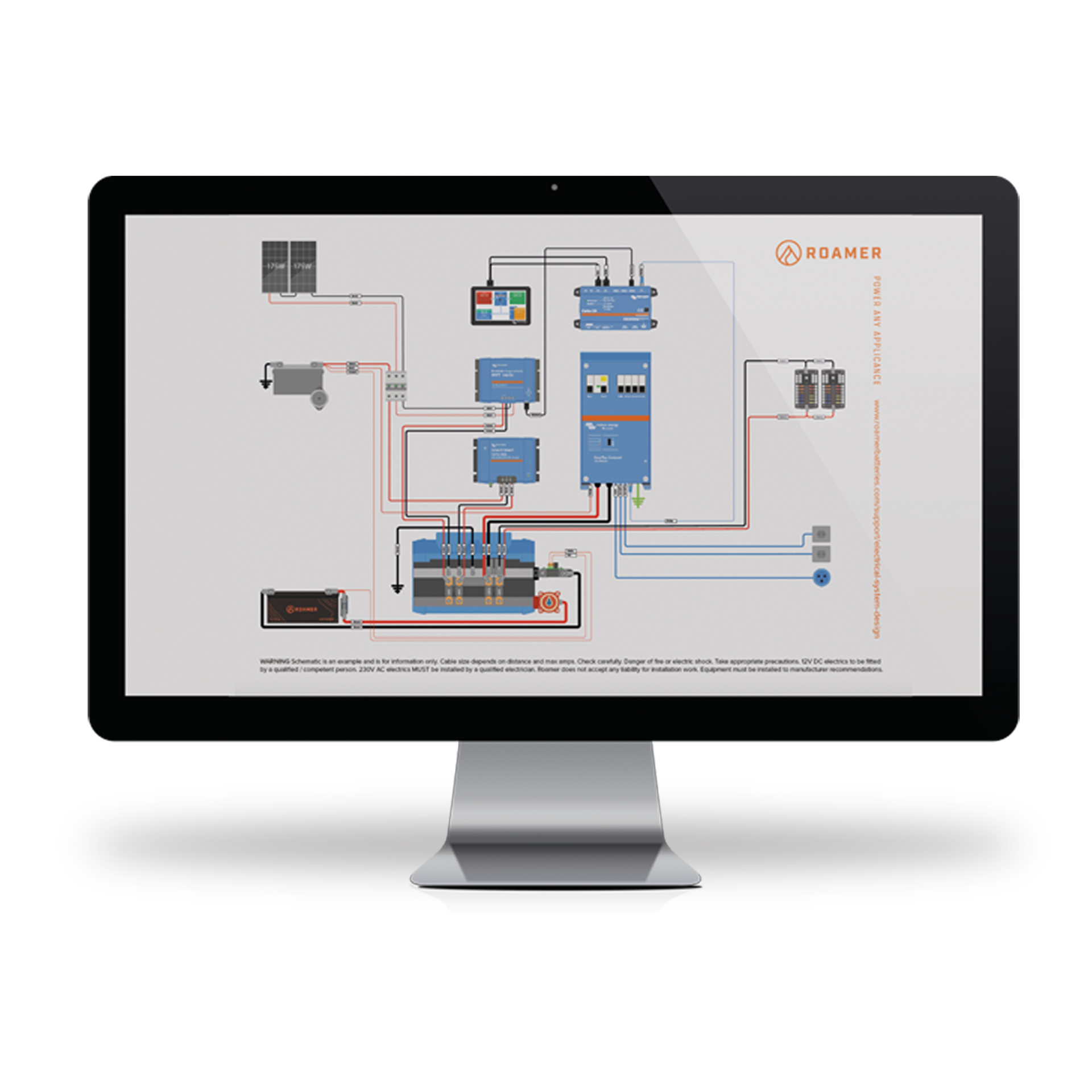 The process
The process begins with a video consultation to help us get to know you better and understand your requirements. We will help you choose all the components you need, size cables and fuses, and create a detailed wiring schematic which will form the basis for your electrical plan.

We are independent resellers for leading brands including Victron, Renogy, Sterling, and Redarc, and can supply all components from solar panels to cable crimps. If you buy everything from us then the service and support is completely free and we even price match all UK web retailers!
What's included?
30 minute consultation
via Zoom or over the phone
Component specification
Full parts list including cable sizing
Schematic design
Custom PDF wiring diagram
Installation support
Phone support through to install
How much does it cost?
We charge a £120 deposit at the time of booking. When you purchase your components from us, this is returned as a credit on the invoice (minimum spend £1000, not including batteries).
Easy 14 day returns
Not entirely satisfied? Send it back within 14 days for a money-back guarantee.
10 year warranty
That's how much we believe in our product. A decade of powered adventures.
Ongoing support
We're all about community. Reach out to us any time - we're here to help.