FREE WITH EVERY ROAMER BATTERY
Roamercare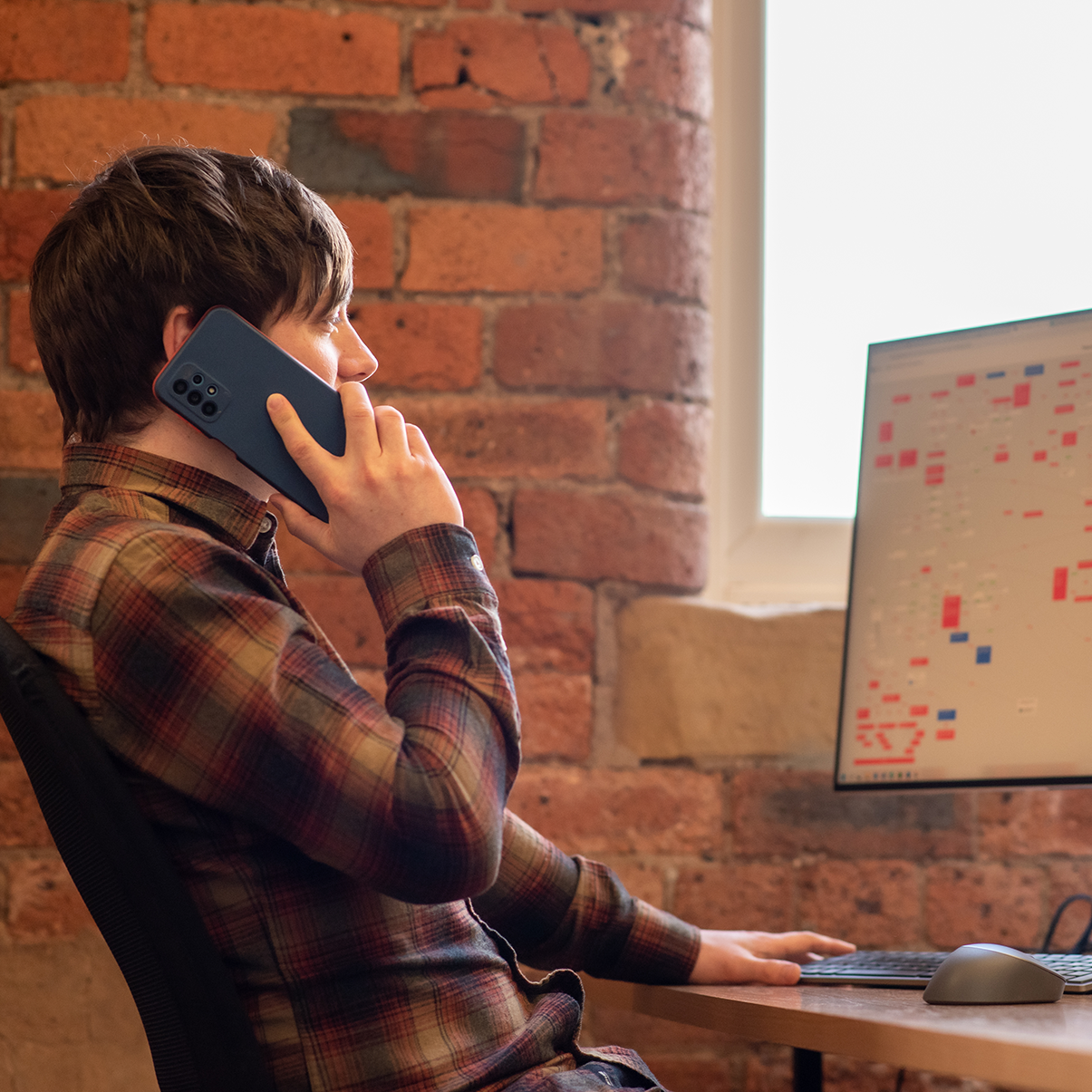 THE UK'S LEADING BATTERY SUPPORT PLAN
Expert support as standard
Introducing the UK's leading battery support plan that is included with every Roamer order. This includes a 15 minute kick off call to assist with the installation of your new battery, review your set up, help configure chargers and answer any further questions you may have.

Why would we offer this with no financial gain? With first-class products should come first-class care and our mission is ensure that a Roamer battery is a battery for life. As part of our journey towards a more sustainable model and to underline our commitment to circularity, all our 3rd generation batteries are now Serviceable, repairable and upgradable. With this in mind, we created Roamercare; an initiative to extend the life of your Roamer battery even further.
10 Year Warranty
Our 10-year warranty now includes FREE Roamercare - including priority repairs at our UK service centre with free return UK shipping.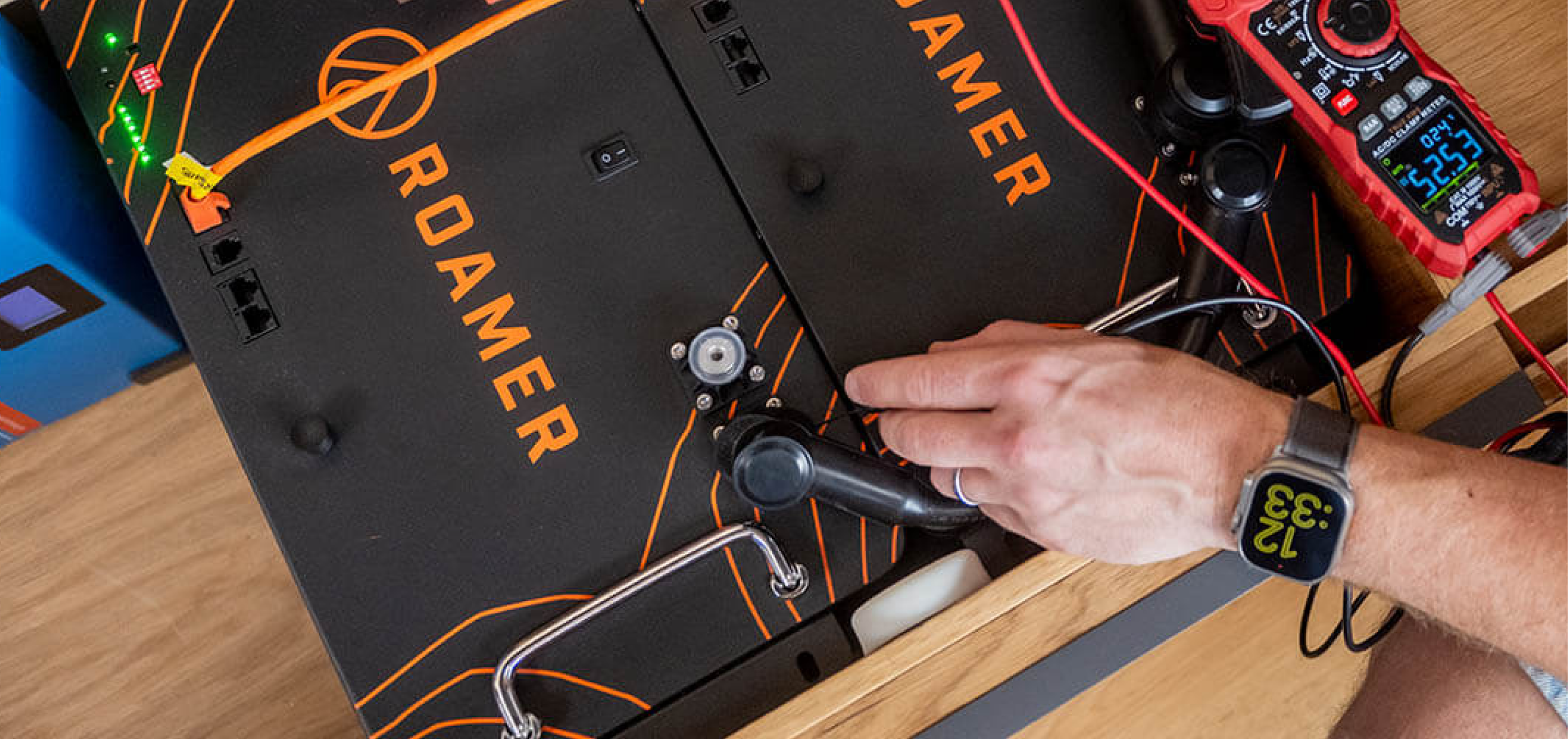 Breakdown Support
Guaranteed battery repairs on ANY electrical or mechanical fault that is impacting on its performance.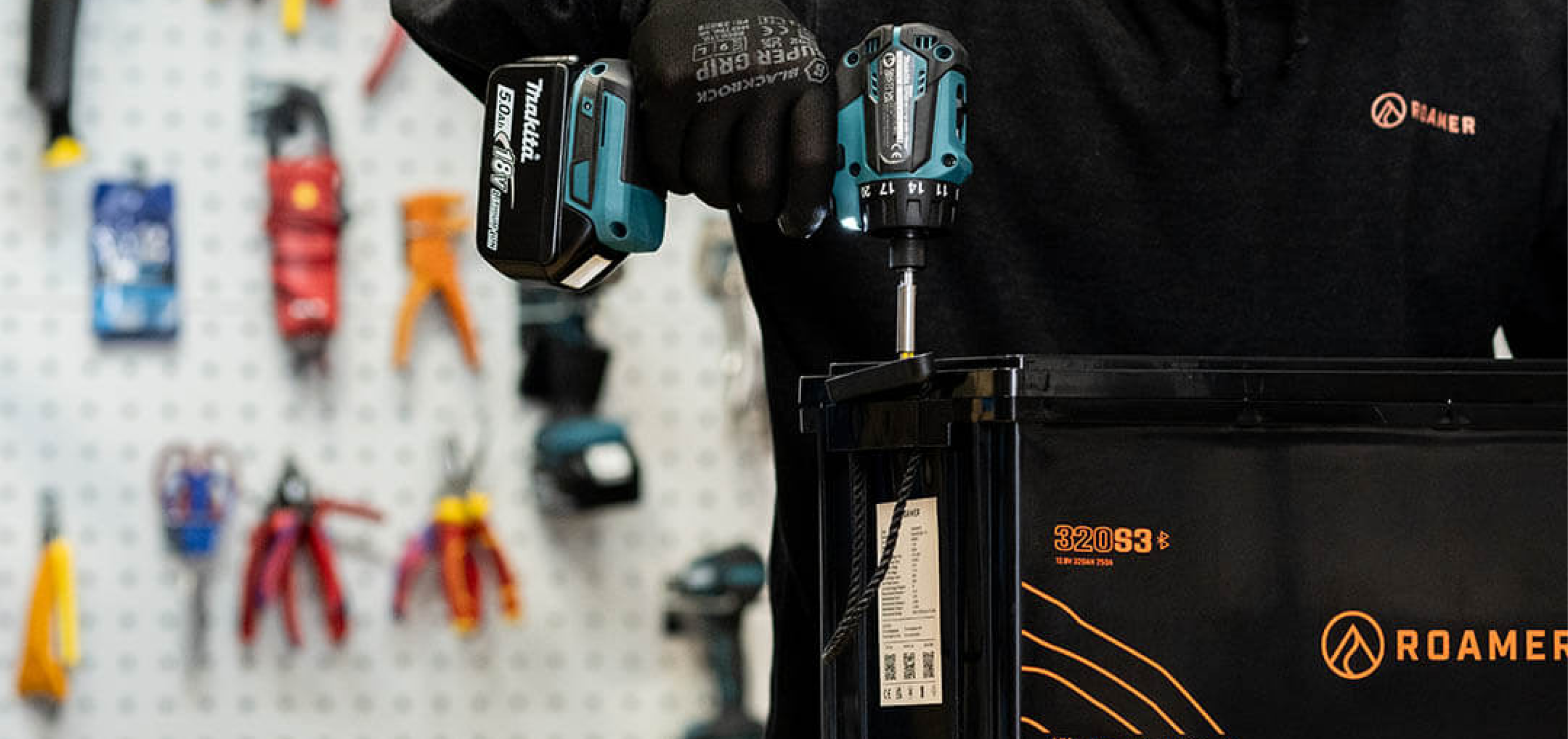 Fully Serviceable
With expert support from the Roamer team, it's now possible to carry out warranty backed repairs yourself no matter where you are in the world, thanks to our serviceable cases. We can advise on spare parts and in certain locations help with supplies, and get you can back up and running in no time.
No Expensive Suprises
No excess charged and no sneaky invoices. We will cover required parts and labour costs to get you moving again. 
Replacement Guaranteed
We're so confident in our batteries that if we can't repair the fault or an electrical or mechanical issue develops after we've looked at it twice, you will get a direct replacement or the nearest equivalent. But no matter what, we'll always make sure that you're satisfied with the outcome.
Quick and Easy Communication
Making a claim on your Roamercare couldn't be easier. Just contact us on either (+44) 113 8878335 or send a brief description with photos to hello@roamer.com with your order number and we'll come back to you within XX hours.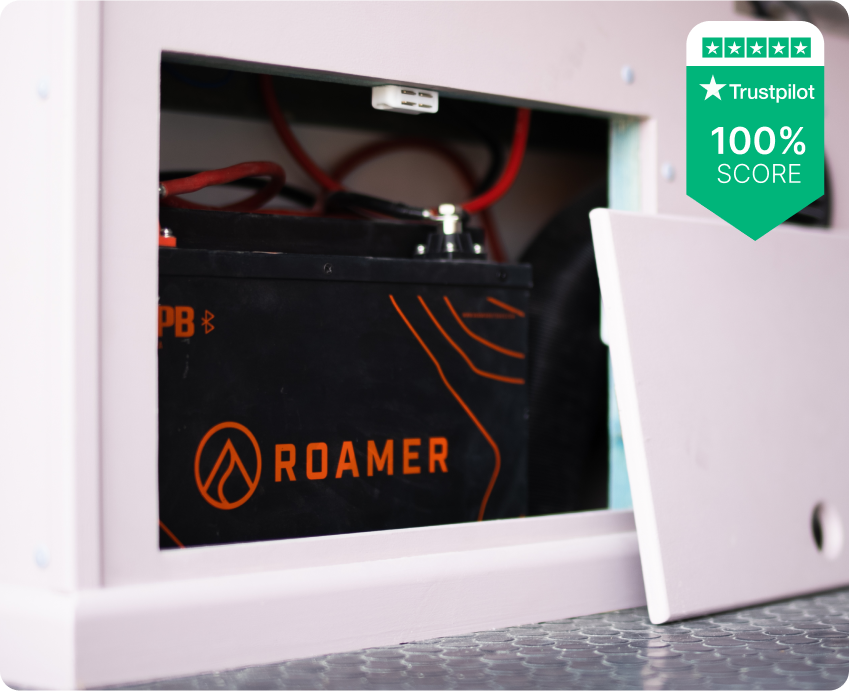 OUR FULL PROFESSIONAL SUPPORT
Supported DIY Or Professional Install
Our system design service takes out a lot of the uncertainty and stress from the electrical design process. We also aim to ensure your installation is as safe and relaible as possible so we will also provide support throughout the installation process. We can even configure chargers and inverters remotely.
If you decide you'd prefer to let a professional handle the installation, we can provide you with a fixed price quote from one of our experienced installation partners. We cover most of the UK and offer a mobile service in some areas. Prices range from £700 to £3500 depending on the size and complexity of your system and will be confirmed after the system design is complete.
All The Gear And No Idea?
The system design service is for new installations only, or those looking for a full retrofit. Unfortunately we cannot provide system designs for customers who already have most (or all) of their main components in place.
Don't worry, you're not going to miss out. Even if you've got everything installed already, we can still support you to get the best from your new battery. As part of the Roamercare service we provide a free 15 minute set-up call with one of our tech support managers who can guide you through how to install the battery safely, make recommendations on possible improvements and help you configure chargers.
VW Camper Conversion Electrical Install
"Roamer were fantastic in helping us get to the bottom of our install."
Shaun and his family from A Bus and Beyond ventured into Vanlife 10 years ago, falling in love with the concept of self contained travel and having their own bed no matter where they went in the world.
When it comes to a conversion project, Shaun isn't one to shy away from a challenge. However, when they took on the task of converting a brand new VW Crafter into their perfect 'go anywhere' campervan, he reached out to Roamer to take advantage of our Electrical System Design Service, as well as investing in one of our high capacity 320SMART3 batteries.
"Fantastic service from start to finish and the post sale backup is second to none."
First class service and a great product. Took the time to explain options around how I could wire up my camper build prior to buying the battery, then provided brilliant tech support to help me out when I experienced issues nearly two years later. Even when it turned out the problem was nothing to do with their battery! Brilliant service, great product and a really nice company to deal with. Highly recommend.
Let's face it , there are occasions when you have to buy kit, that you have no idea what you're buying. On such occasions you need a team like Roamer to guide you through. From day 1 they were helpful, informative and experienced in guiding me through what I needed and explained why.

Super helpful - Many thanks guys!
Have been in contact with Roamer and bought some batteries a while ago..

Since then they have designed a full system for my van..

Very pleased with the advice and service.. as I don't know so much at all.. so they have taken care as they are enthusiastic and knowledgeable about electrical set ups 
The personal touch. Just a quick note to say very many thanks for your service. I have only recently finished installing my electrics, according to your schematic you designed for us. I'm delighted with it. Everything works as it should, and my wife is reassured that it's been designed by a professional.