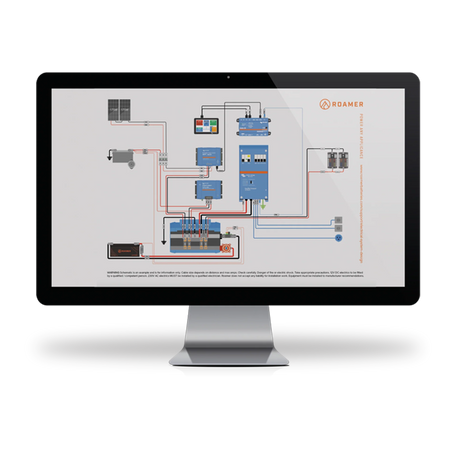 Electrical Design Consultation
£120.00
Electrical Design Consultation
Our off grid electrical system design service will give you all the tools and support you need to install your own campervan, boat or house electrical system. We will talk through your requirements and help you choose the components you need, from inverters, chargers and solar panels down to cables and fuses. We will then create a bespoke detailed wiring schematic which will form the basis of your electrical plan, and supply all the parts you need in one simple kit. 
*SPECIAL OFFER* This design and support service is now FREE when spending over £1,200 with Roamer. Simply add qualifying items to your cart and the price will be discounted to £0. Alternatively, pay a £120 deposit now and have your consultation; this will be credited against your battery/parts invoice.
Make 3 payments of £40.00.
Klarna.
No fees.
Learn more
A bespoke electrical plan – Tailored support package
Cost redemption – Post battery purchase
30 minute consultation - via Zoom or over the phone
Component specification - Full parts list including cable sizing
Schematic design - Custom PDF wiring diagram
Installation support - Phone support through to install
A Complete Service From Start To Finish
The process begins with a video consultation to help us get to know you better and understand your requirements. We will help you choose all the components you need, size cables and fuses, and create a detailed wiring schematic which will form the basis for your electrical plan.
We will also provide a full quotation for all parts and provide a range of payment options. This a complete kit including solar panels, chargers, inverter, cables, fuses - we do it all! There is no obligation to buy but our quotes come with a pricematch guarantee so you can be confident you're getting the best prices possible, along with the best support.
After you accept the quote, we aim to deliver all parts to you within 2-3 working days. We hold a vast range of products in stock and if we can't supply something immediately, we will source from an alternative distributor.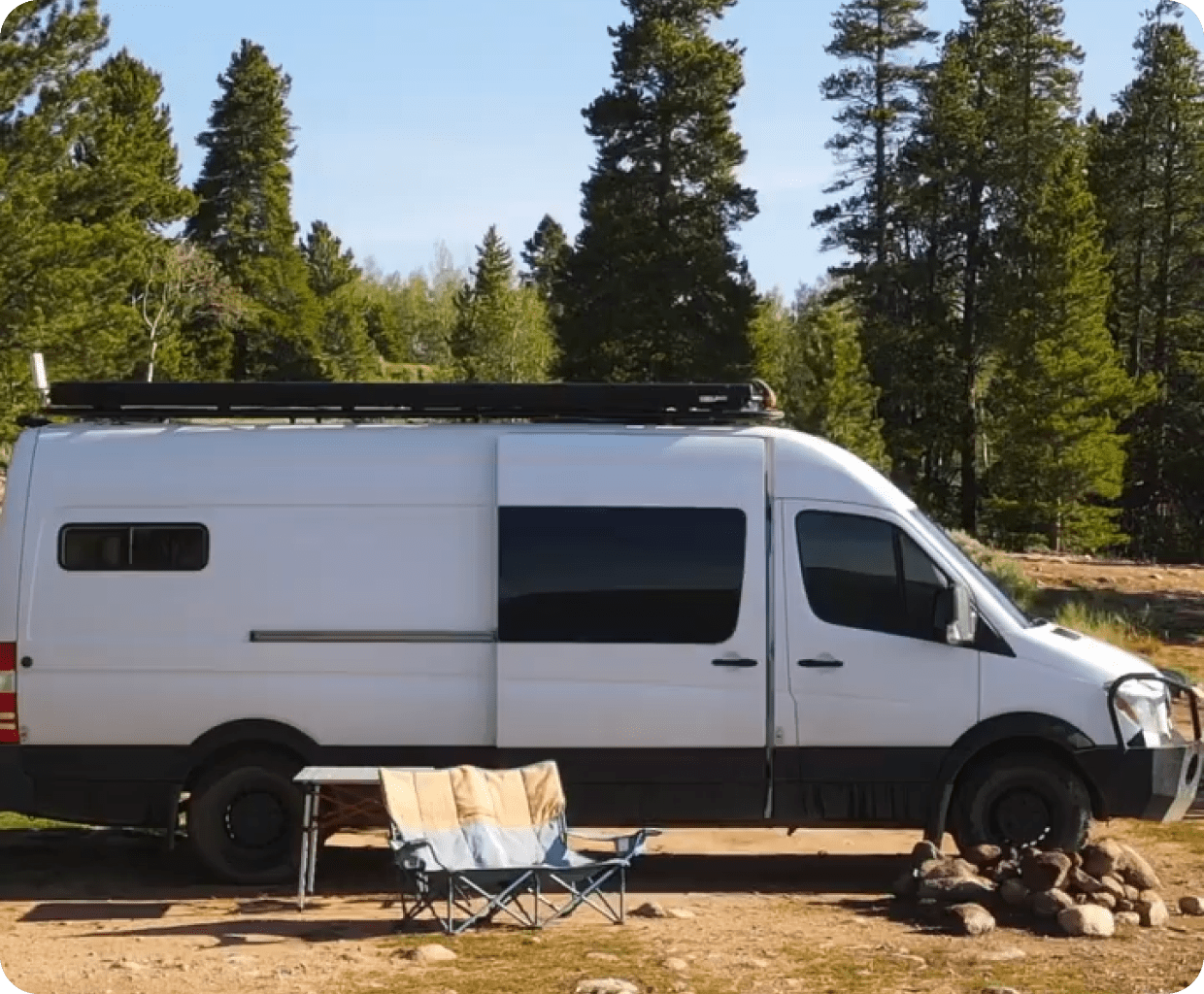 Planes, Trains and Campervans...
Motorhomes, narrowboats, yachts, coffee vans, mobile dog grooming salons or mountain huts. Roamer have provided over 800 electrical system designs for customers over the last two years and we've seen it all. Wherever you install a Roamer battery, we can help you build a system that delivers all the power you need to live and work off-grid.
Campervans and boats require a range of different components and charging methods so a detailed wiring diagrams and parts list gives you almost everything you need to get started. If its for a home solar install however, it may be more appropriate to provide a rooftop solar/battery design plus a financial feasibility report from PVSol, the industry leading solar system design software.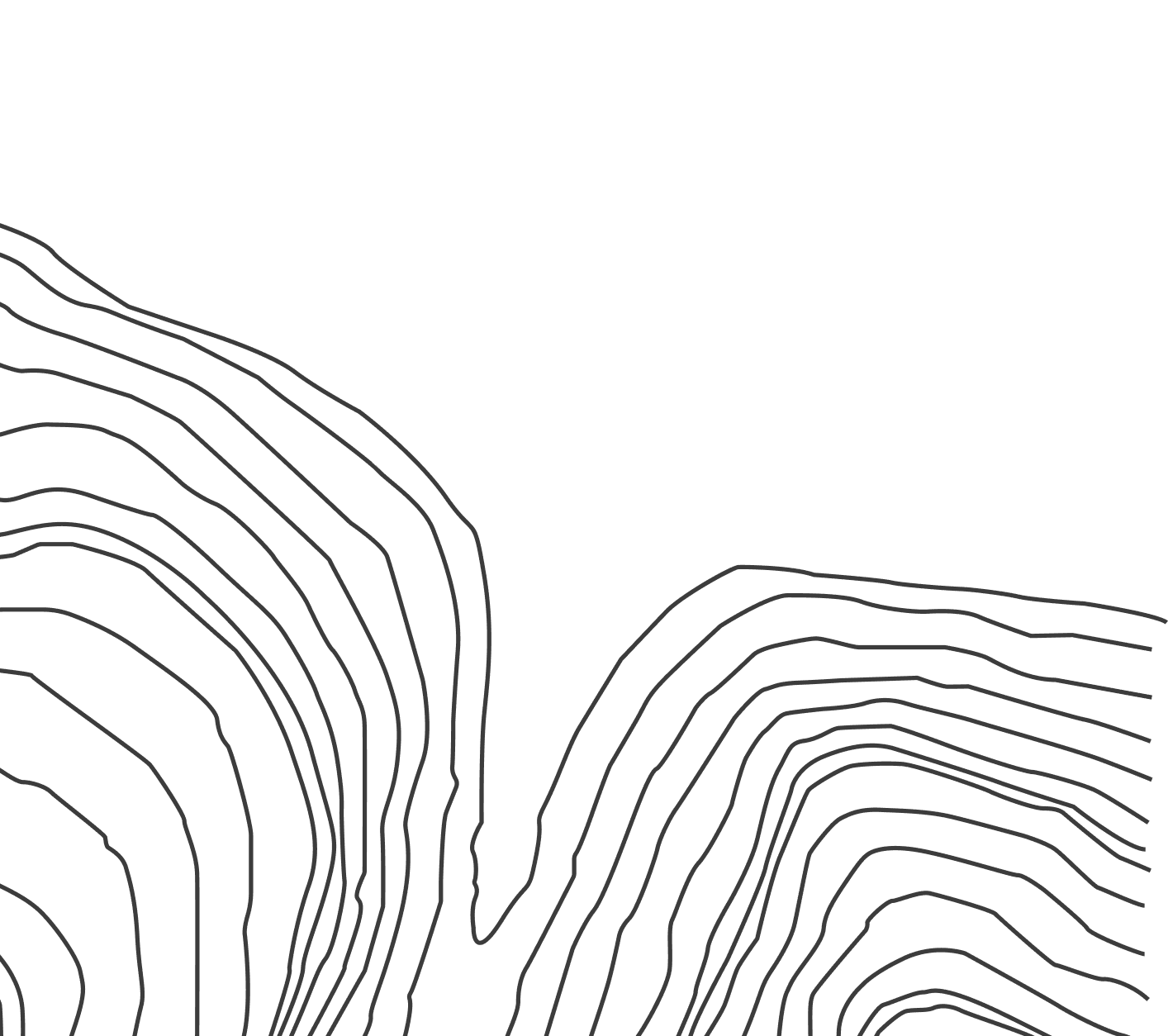 Supported DIY Or Professional Install
Our system design service takes out a lot of the uncertainty and stress from the electrical design process. We also aim to ensure your installation is as safe and relaible as possible so we will also provide support throughout the installation process. We can even configure chargers and inverters remotely.
If you decide you'd prefer to let a professional handle the installation, we can provide you with a fixed price quote from one of our experienced installation partners. We cover most of the UK and offer a mobile service in some areas. Prices range from £700 to £3500 depending on the size and complexity of your system and will be confirmed after the system design is complete.
All The Gear And No Idea?
The system design service is for new installations only, or those looking for a full retrofit. Unfortunately we cannot provide system designs for customers who already have most (or all) of their main components in place.
Don't worry, you're not going to miss out. Even if you've got everything installed already, we can still support you to get the best from your new battery. As part of the Roamercare service we provide a free 15 minute set-up call with one of our tech support managers who can guide you through how to install the battery safely, make recommendations on possible improvements and help you configure chargers.
"Fantastic service from start to finish and the post sale backup is second to none."
My partner and I have had the pleasure of buying a battery from Roamer. Being new to the campervanning world we sometimes need all the help we can get, and the people at Roamer offer help and advice by the bucket load. Today we received help from the amazing Steve and then had a follow up call from Chris, two of the nicest people you could ever wish to speak to. We can't recommend Roamer highly enough. Their products are very well made and after sales service is second to none.
Having had an A1 buying experience with the guys at Roamer batteries, we were confident to ask for help when needed. Steve spent ages on the phone, patiently going through settings on the charge controller and advising re apps and appliance energy usage. Chris called twice later to make sure we had got the information we needed. If only all companies were as caring and thorough as Roamer Batteries, they are a top class small British business!
First and foremost Roamer batteries "do what they say on the tin". Having purchased batteries before that did not live up to their amp hour claims, this is a brand you can trust. Setting up an off grid system at home to avoid energy price increases was made a good deal easier by all the help and advice. You can always buy cheaper but I am not sure you will ever get better value for money when it comes to buying top quality batteries.
The team at Roamer are fantastic. Seriously, if you are in the market for this type of product I wouldn't recommend another company. After placing our order, Steve and Chris have been nothing short of brilliant in supporting us on delivery updates, schematic design & support, video calls, install advice... the lot. We are relative novices in this area and ask a lot of questions but the team is always there, exactly what you need from this type of purchase.
We are extremely pleased with the help we got from Steve and the crew at roamer batteries. We needed to upgrade our battery bank and they helped us out. Such a good price for what you get, extraordinary customer service and they really went above and beyond with helping us sort shipping and installing the battery. Would highly recommend it!
Been thinking about going lithium in the van and came across these guys who have some pretty sick branding. Spoke to Chris who answered all my questions and said they could design me a full system to suit my needs along with a battery! The fact that they took their time talking things through with me was the clincher, the customer service was great! Friendly and knowledgeable, I can definitely recommend these guys.
Roamer supplied the electrical design for our self build camper which saved us weeks of research and newbie mistakes, I highly recommend to anyone taking on a self build. Roamer also supplied all the electrical equipment (price matched) with telephone support fo the install - great when you have those little recommendations and questions you're not sure about. Big Fan