Introducing Roamer XTREME
The world's first sub-zero lithium battery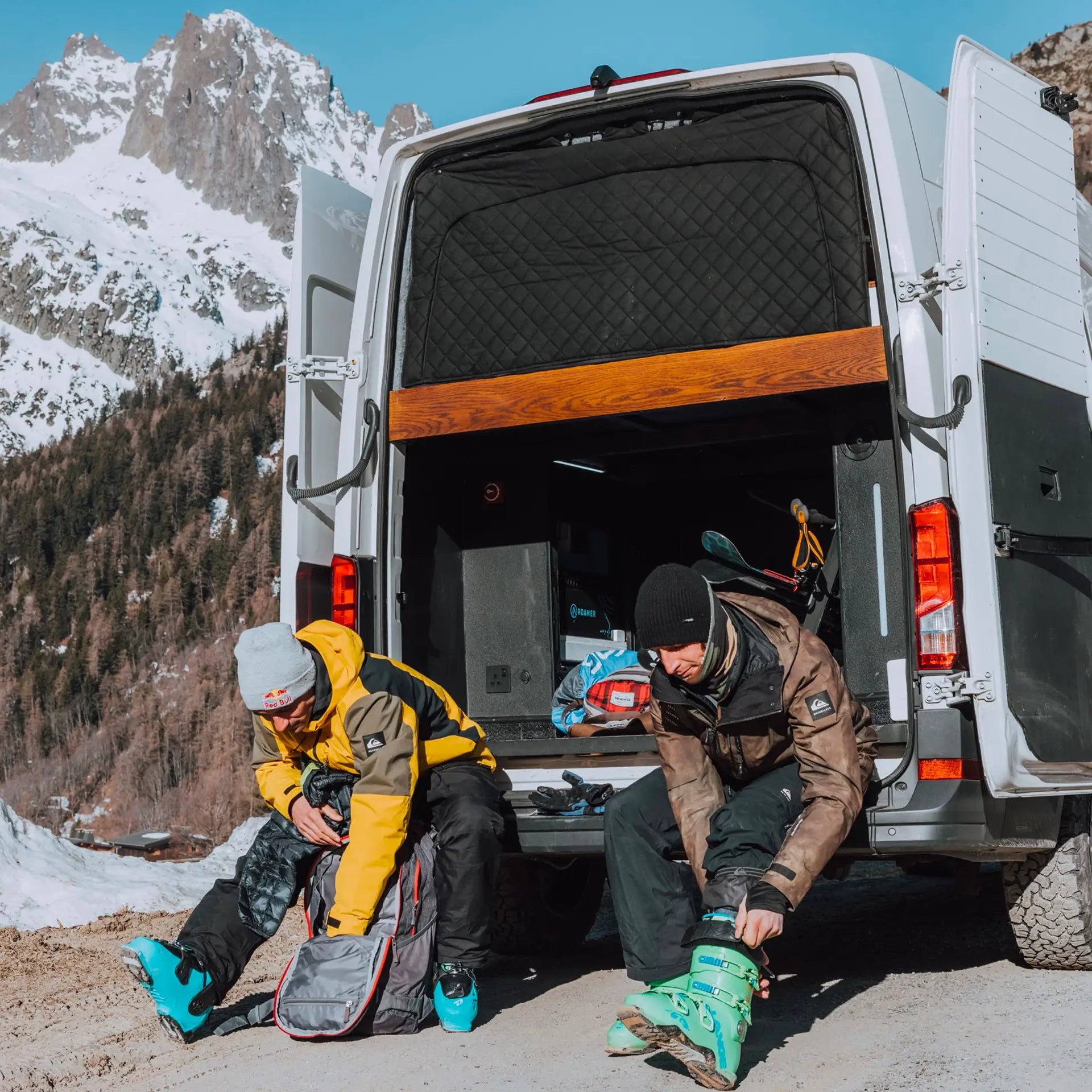 Low temperature charging
-30C
No heater required
Extreme power for extreme temperatures
The Roamer XTREME is the first lithium leisure battery that can be charged and discharged at temperatures down to minus 30 without a heater.
Military grade low temperature LiFePO4 cells
Fast charge at Minus 30 without a heater
Stable high power in any temperature
Never take a rain check on adventure
Specifically designed for the 5% who live or travel in exceptionally cold climates, our Xtreme Series allows for regular charging at very cold temperatures. Whilst perfectly suited for campervans, boats, and arctic adventures, this range is also ideal for external uses like CCTV or remote telecoms stations.
Low temperature charging
Military grade LiFePO4 cells with a special electrolyte, diaphragm, and anode materials allow fast charging at very low temperatures without causing damage to the cells due to lithium plating
No heater required
Say goodbye to cell heaters, insulation, and heat pads - our low temperature cells work seamlessly. No more stop-start charging cycles, uneven heat distribution, wasted energy or cell damage.
High power at any temperature
Cells that are capable of delivering up to 3X their capacity in continuous discharge power and 5X capacity in peak power - even at sub-zero temperatures. When other batteries fail, the Xtreme powers through.
Crossing the threshold of adventure
We wanted to see just how far we could push the limits of the Xtreme Series. And we're thrilled to report that In a wide range of independent lab tests, it exceeded our expectations every time. It truly is an extreme battery with extreme capabilities in extreme temperatures. Check out the study below.
Sub-zero coffee date with Roamer
In the name of science, the Roamer team took a 100X battery to the coldest place we could find - a 3842m peak in the Mont Blanc Massif. We hooked it up to a solar panel, a 1000W inverter, and an induction hob, and brewed ourselves some coffee. Conclusion: The Xtreme series provides power anywhere, anytime - without fail.
The Roamer Collective
Chilling in the Alps with Valentin and Ugo
Roamer recently hung out with professional speedriders Valentin Delluc and Ugo Gerola. We joined them in Chamonix for a few days as they prepared to fly the length of the Vallee Blanche - one of the most iconic off-piste ski routes in the Alps. Check out their Roamer adventure in our short video and head to the blog for more.
Easy 14 day returns
Not entirely satisfied? Send it back within 14 days for a money-back guarantee.
10 year warranty
That's how much we believe in our product. A decade of powered adventures.
Ongoing support
We're all about community. Reach out to us any time - we're here to help.